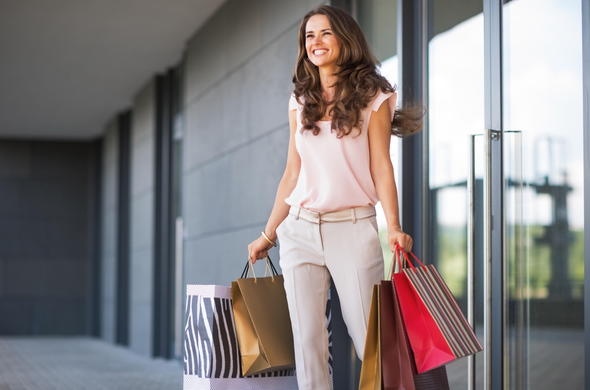 One of the most popular activities for visitors in Johannesburg is to shop, and shop 'til you drop is the name of the game. Here is a list of some of our favourite places to shop when staying in the 'city of gold'.
A dream destination for all shoppers, Johannesburg is a bustling cosmopolitan city that offers a wide array of both shopping malls and products that ensures there is something for everyone. With such a variety on offer you are guaranteed to find the ideal gift, the perfect outfit or that something special that you are looking for.
Offering more than just quality merchandise, Johannesburg's malls and shopping centres are designed to fit in with a high-end lifestyle offering beauty spas, entertainment options including movie cinemas and games areas, gourmet dining destinations as more all under one roof.
Sandton Shopping Centre
Situated in Northern Johannesburg, Sandton City Mall is considered one of South Africa's leading shopping centres. Offering an excellent shopping experience, visitors to Sandton City can wander past the designer ranges ofJenni Button and Louis Vuitton before meandering across to the Apple i-store to get their technology fix.
When one becomes a little weary why not take a break and enjoying a delicious coffee and a freshly baked croissant at one of the many coffee shops or restaurants?
An energetic, glamourous, cosmopolitan shopping centre, Sandton is home to over 300 retailers and features both local and international store and products.
Eastgate Mall
To the east of the city one will find Eastgate Mall. Located in Bedfordviewwithin easy distance from OR Thambo International Airport and Johannesburg's city centre, Eastgate Mall houses over 250 stores all filled with the latest merchandise, the fresh produce and the ultimate in fashion and design.
Whether you are looking for a department store or a unique and trendy boutique, Eastgate Mall has it all and more. If you are hungry you can choose from an array of either fast food outlets or enjoy a gourmet meal at a fine dining restaurant, the choice is yours.
Families can spend time at the mall watching a movie at the Ster-Kinekor cinema or take part in some of the fun activities that are planned for the school holidays. Eastgate has everything and more and it is no wonder the centre is visited by over 2 million people a month.
Melrose Arch
If those shoppers looking for something with a more European, outdoor atmosphere, the bustling and vibey Melrose Arch is the place for you. Spacious and trendy, Melrose Arch is located in the north of Johannesburg and is also a popular dining out location.
Stylish boutiques carry the latest ranges from well-known designer labels while larger department stores provide all your basics to ensure you will find everything you are looking for. On a summery night the centre comes alive with entertainment and shows drawing crowds to the variety of gourmet restaurants or casual family favourites.
During the day the centre attracts a variety of business executives who escape the office for some fresh air and a business lunch.