Sun City & The Lost City

South Africa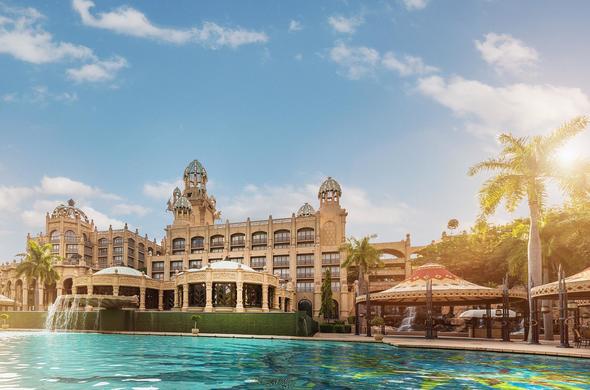 In an extinct volcano crater lies Africa's kingdom of pleasure! Visit the valley of waves, the rumbling bridge of time, the Palace of the Lost City and many more. This entertainment complex is most certainly one of the best holiday venues in the world.
Duration: Full Day
Lunch not included
Departure 08h00
Reservations and Enquiries
Africa's Kingdom of Pleasure

The luxurious Sun City Hotel is situated at the Sun City Resort, known as Africa's Kingdom of Pleasure.
Hit the jackpot

Sun City Entertainment Centre offers gaming, slots and entertainment for guests over 18.