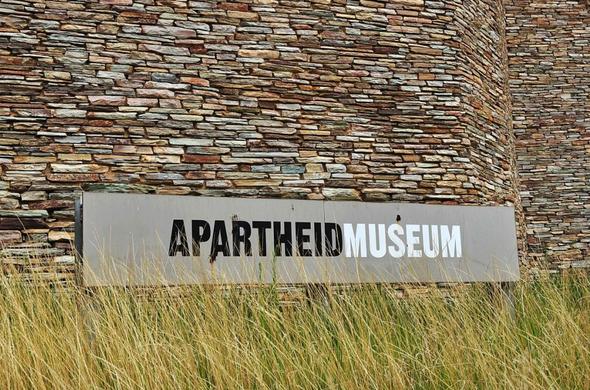 This is a journey through the turbulent past of South Africa and the triumph of the Rainbow National. Witness the places and experience the diverse museums where these momentous, tumultuous years have been so well documented.
The tour starts at the Apartheid Museum which is a multimedia experience, with documentary film snippets, texts, sound clips and live accounts, recapturing life in the dark days of South Africa.
A lunch stop will be either at Apartheid Museum or in Soweto at a local restaurant (own account), before visiting the Hector Pieterson Museum before travelling past Mandela House, where you have the option of visiting this small museum (own account).
The next significant stop is the fascinating Regina Mundi Church, site of so many of the underground meetings of the then banned political parties.
In the afternoon you will visit Soccer City, the largest stadium in Africa and fifth largest in the world. Construction on the stadium with a seating capacity of almost 95,000 started in 2007. Also known as The Calabash, this stadium hosted both the opening and final matches of the 2010 Soccer World Cup in South Africa.